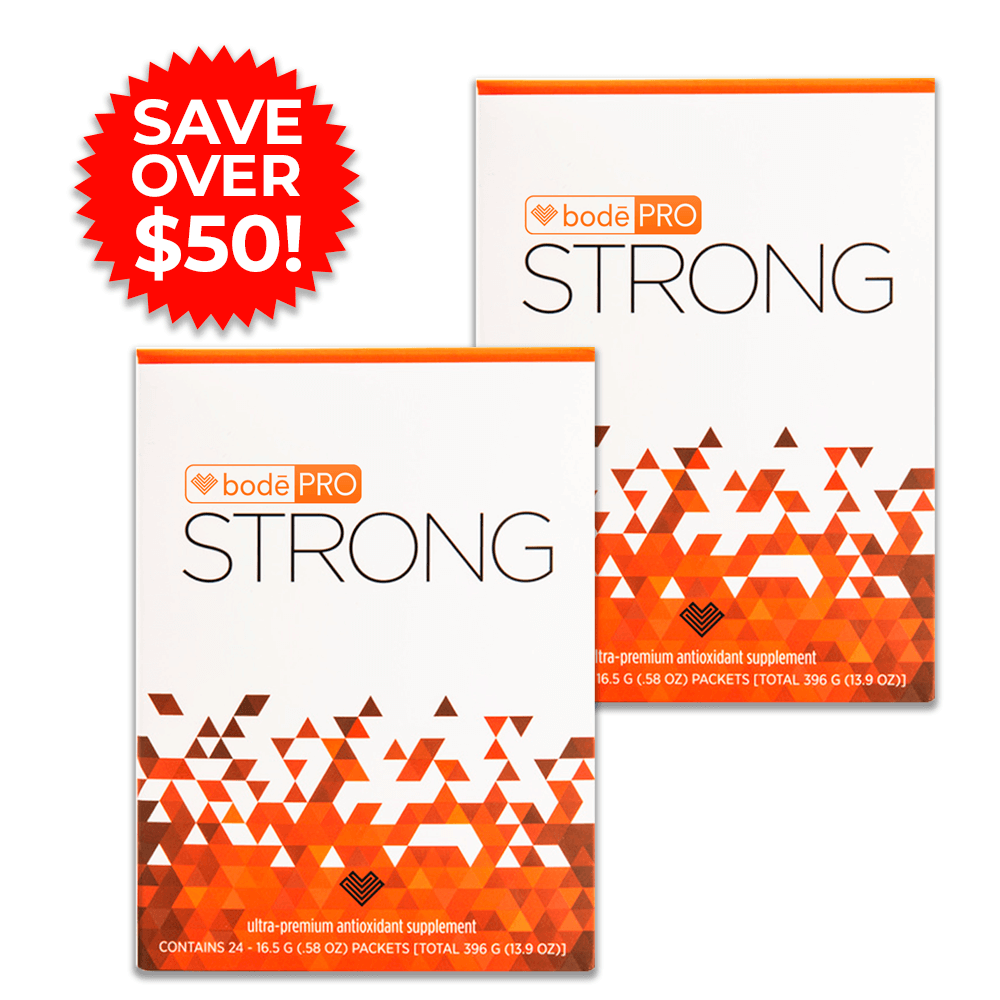 Strong Family Pack
2 Boxes Strong (48 packets)
Exclusive Pack Price:
165.90 USD
114.95 USD
Save over $50.00!
Say hello to the Strong Family Pack. Dive into wellness with two boxes (48 sachets) of incredible Bodē Strong, now available at over $50.00 off the retail price, marking a fantastic 30% in savings!
Bodē Strong is the ultimate nutritional supplement, providing your body with essential nutrients and serving as the cornerstone of your well-being.* It delivers potent cellular nutrition packed with vital vitamins, plant-sourced minerals, essential antioxidants, and natural powerhouses such as curcumin and maca. With Bodē Strong, we understand that true cellular health begins at the core, and nothing beats liquid nutrients from the inside.*
This refreshing, caffeine-free, non-carbonated liquid boasts a delightful fruit flavor, making your daily nutrition not only effortless but also delicious.
But that's not all – Strong also features a dynamic phytonutrient blend, combined with 20mg of plant-sourced silica renowned for promoting healthy skin, hair, and nails.* This exclusive formula may very well be the most robust liquid antioxidant solution available today.
Bodē Strong Fact Sheet