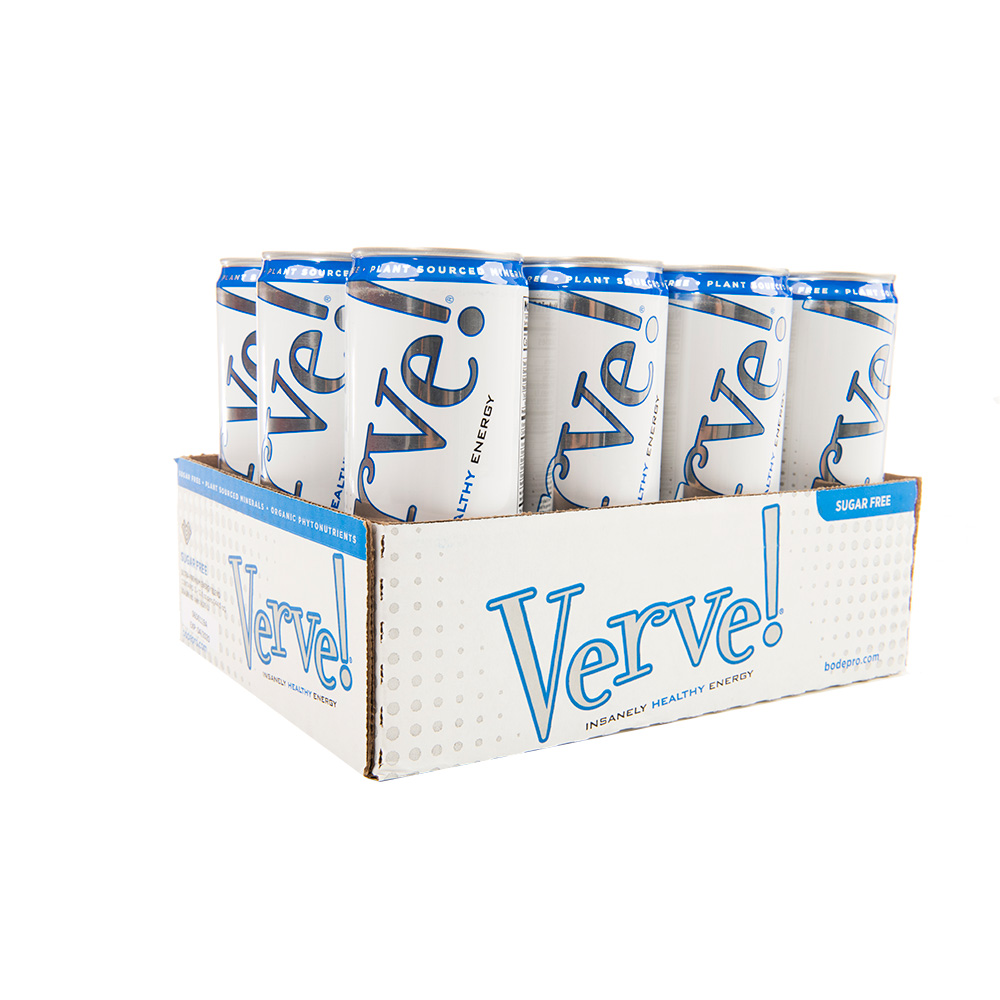 Verve Sugar Free 1 Pack
1 Case Sugar Free Verve (12 - 12oz cans)
52.95 USD
This product is currently out of stock.
Verve Sugar Free is a 12-ounce beverage packed with vitamins, minerals, and nutrients to help get you through that afternoon lull. Featuring the highest amount of antioxidants of any energy drink available anywhere, Verve Sugar Free gives you the energy you want and the nutrition your body needs.* With only 4 calories, zero sugar, 1 gram of carbs and 120mg of caffeine, Verve Sugar Free provides a powerful selection of ingredients designed to energize, revitalize, and nourish your body on the cellular level.*
Discover for yourself why Verve Sugar Free continues to be at the forefront of healthy energy.
Verve Sugar Free Fact Sheet