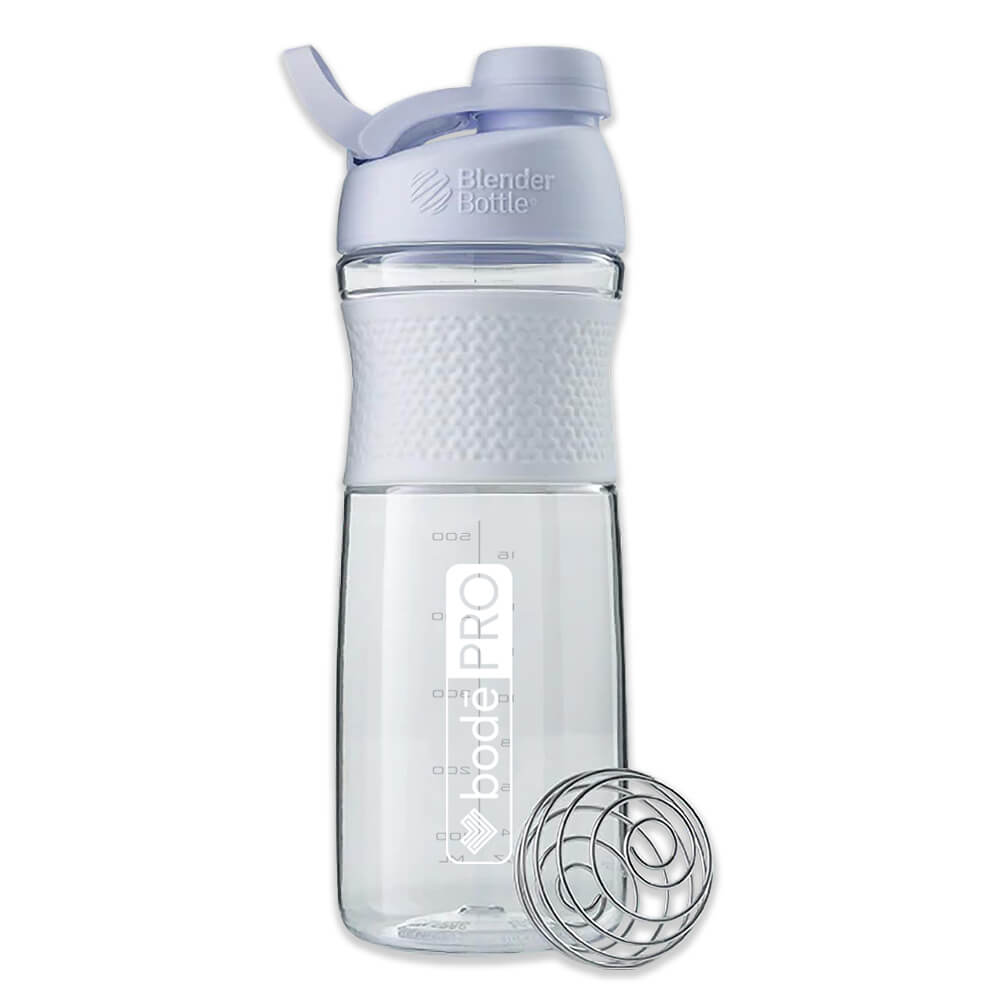 Bodē Pro SportMixer
1 - 28oz BlenderBottle SportMixer
Clear Bottle with White Accents
14.95 USD
The BlenderBottle SportMixer Twist Grip delivers versatility, durability, spill-proof security, and a rock-solid grip for anywhere life takes you. Featuring the Bodē Pro logo, this hybrid bottle is a perfect hydration companion, and an ultra-premium mixer for all Bodē Pro liquid products. The firm and deluxe textured grip helps you hold on tight to the bottle, even when sweating through your toughest workouts, hikes, or around the house. The stylish twist cap provides a secure, leak-proof seal, ensuring that when your bottle is closed, it's closed completely. It's time to enjoy your favorite Bodē Pro liquid products in style.
Product Features
- Twist cap for spill-proof security
- Textured grip ensures a firm hold
- Foldaway carry loop
- Leak-proof guarantee
- Patented mixing system
- Stain and odor-resistant
- BPA Free
- 28oz capacity

Wash immediately after each use.