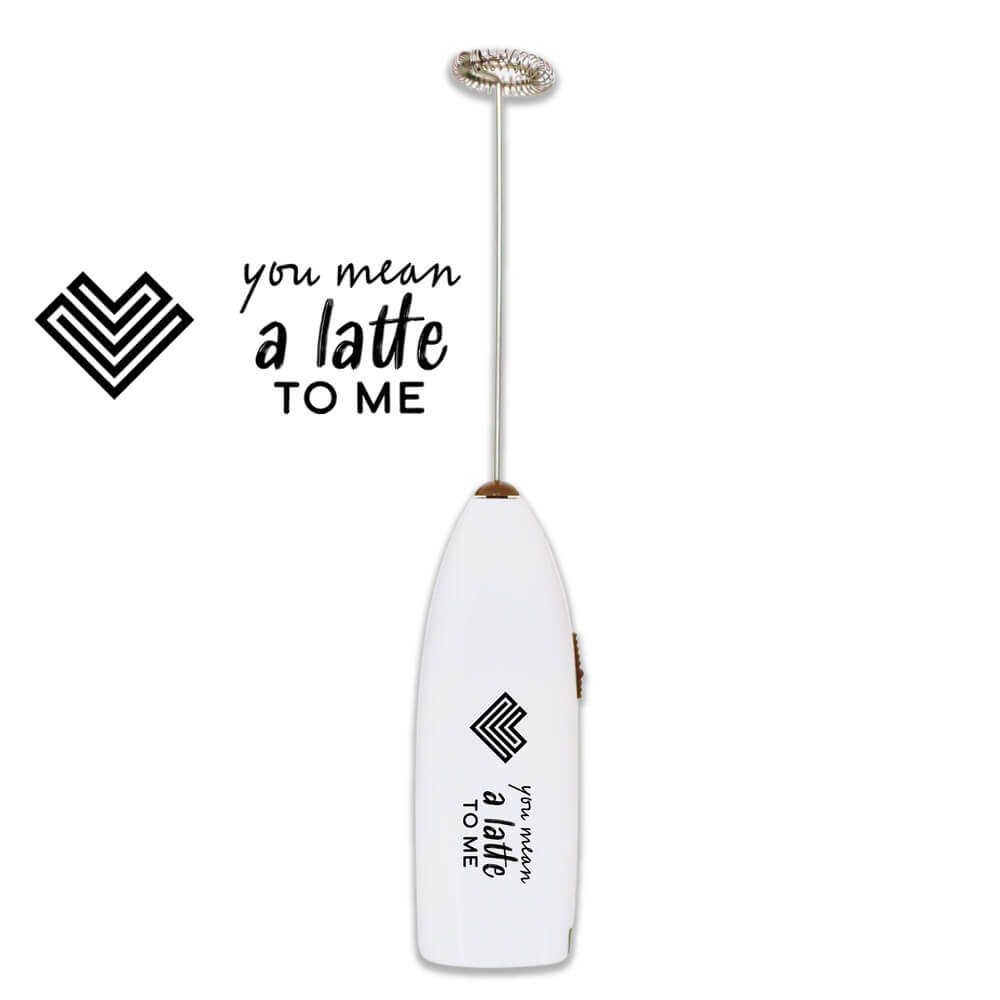 Frothy Mixer You Mean A Latte To Me
1 Handheld Liquid Mixer/Milk Frother
White/Brown with Black Lettering
"you mean a latte to me"
6.95 USD
You mean a latte to us, and now you can be reminded each morning with the exclusive Bodē Pro Frothy Mixer. Instantly blend or froth any beverage in style. Makes the perfect gift for that special person in your life who truly does mean a latte to you.
A must-have addition to your daily routine, this custom hand frother helps mix and dissolve your favorite, powdered, Bodē Pro product and/or froth the added milk or cream you add to your daily Happy & Skinny™ Iced Latte. Can be used with hot or cold liquids (please use caution when blending or frothing hot beverages).
Product Features
- Stainless steel wand and whisk
- Thoroughly mix any of your favorite Bodē Pro Supplements
- Easily add fluffy, frothy, foamy goodness to your Iced Latte
- Works with any and all milk types
- Easy-to-use
- Easy to clean, just run the whisk and wand under hot water after each use

How to use
Fill your Bodē Pro tumbler, your favorite, mug, or glass with half of the intended liquid. This little frother is surprisingly powerful, so starting with half helps avoid spills and messes. Insert the Frothy Mixer directly into the liquid, slide the button forward, and start mixing. Be sure to turn off the Frothy Mixer before removing from your beverage and add remaining liquid as desired or directed by the specific product directions. Use it to mix your Happy & Skinny™ Strawberry Lemonade, Bodē Strong powder, or add a bit of froth to any milk or cream you add to your Happy & Skinny™ Iced Latte.
Requires two (2) AA batteries (not included).